Let's start with some basics and statistic ROI of email
1. Taking Animation to Next Level
The animation was undeniably a top trend in 2019, and it looks set to be big in 2020, too. There are a number of ways in which we expect to see this trend evolve
Top Email Design Trends of 2020
Let's start with some basics and statistic ROI of email
Email marketing isn't going anywhere. The fact is that people like email: it's quick, efficient, and effective. This year the total number of business and consumer emails sent and received per day will reach 293.6 billion, and this is expected to reach 333.2 billion by the end of 2022.
1

Taking Animation to Next Level
The animation was undeniably a top trend in 2019, and it looks set to be big in 2020, too. There are a number of ways in which we expect to see this trend evolve:
APNG, an extension of the Portable Network Graphics format, provides support for animated images. APNG and GIFs are quite similar in that both are lossless formats. The main advantage of using APNG in emails is that it supports 24-bit colors and eight-bit alpha transparency. As GIFs support eight bits per pixel for images, the quality of the image gets highly compromised.
Micro-interactions have made waves in the world of User Experience design for a number of years. Last year, we started to see them become a popular form of visual content within email and we expect this trend to continue. A micro-interaction can be small like a prompt to swipe or tap, or an example of how a feature or process works. Digital companies often use this style of animation to highlight product launches and new features, helping customers to understand the process and benefits.
Vimeo highlights accessibility updates to their embeddable player with this animated hero image:
Video content is only becoming more popular, and integrating video content into your email design can help entice more clicks and a higher open rate. In fact, a study showed that simply using the word "video" in your email subject line can boost your open rate by 19% and your click-through rate by 65%. Videos are easily shareable and can save time, quickly imparting important information to the viewer.
Not all major email platforms support video playback within emails; Gmail, Outlook, and Yahoo, for instance, are on the no-go list. So don't embed a video in your email. Instead, create a thumbnail image and use the image as a clickable link leading to the video on your website. Here, the design tool Framer created a video case study highlighting one of their clients.
Subject: Video story: Why Booking.com turned to Framer X
3

Use of Emojis in Subject Lines
You've probably noticed plenty of grinning little icons in email subject lines lately. Emojis are a great way to communicate extra meaning and establish a vibe even before your email gets opened.
Using emojis in subject lines can also increase email open rates. According to SendPulse, an email, and marketing resource, using email emojis in subject lines can result in 56% higher open rates.
When it comes to using emojis, make sure the icon makes sense for the message and tone of your email. Not all messages should come with a ?.
Use emojis in place of other words to shorten subject lines, making them more mobile-friendly. But don't overdo it. One or two emojis is plenty. (Don't make users think too hard about what you are trying to say.)
Find just the right emoji, preview how it will look on different devices, and copy it to your subject line using Emojipedia.
4

Single Column Email Design
harrys.com has designed a unique email that breaks the rule of using a column layout and does a great job.
It probably goes without saying, but for most email campaigns, the majority of opens will come on a mobile device.
Ditch those extra columns and build emails using a simple one-column format. (This is how emails will render for most users anyway.)
If you think about the design in this way, you can design something that works with space, rather than against it.
Consider the full email as a single one column canvas with a theme that moves from top to bottom (such as including a matched header and footer).
Leave plenty of space around the margins for easy scrolling without clicking elements inadvertently and use text that's highly readable in the one-column space.
When thinking about this same design for desktops, the one-column format is equally effective. If the design feels too stretched horizontally, just add padding on either side of the design. (Many people will read it in preview mode anyway.)
5

Adapting to Amp for Emails
You're going to see more emails in 2020 that include AMP components to create richer messages that function more like apps. The challenge with this email design trend is that only a few clients currently support it — Gmail, Mail.ru, and Outlook.com (not Outlook for desktop).
But the benefits of AMP emails can be visually stunning and remarkable. (And we expect more clients to adopt the technology.) With AMP email you can create more personalized experiences with interactive email features in a secure environment.
If you want to create a beautiful responsive email template for your next campaign. You can create a beautiful responsive email using Liramail Editor. Liramail has a set of Free and Paid templates with advance email editor. You can use the premade template and module and edit it to match with your Brand. After creating template export as HTML or Directly send it to your ESP account with one click.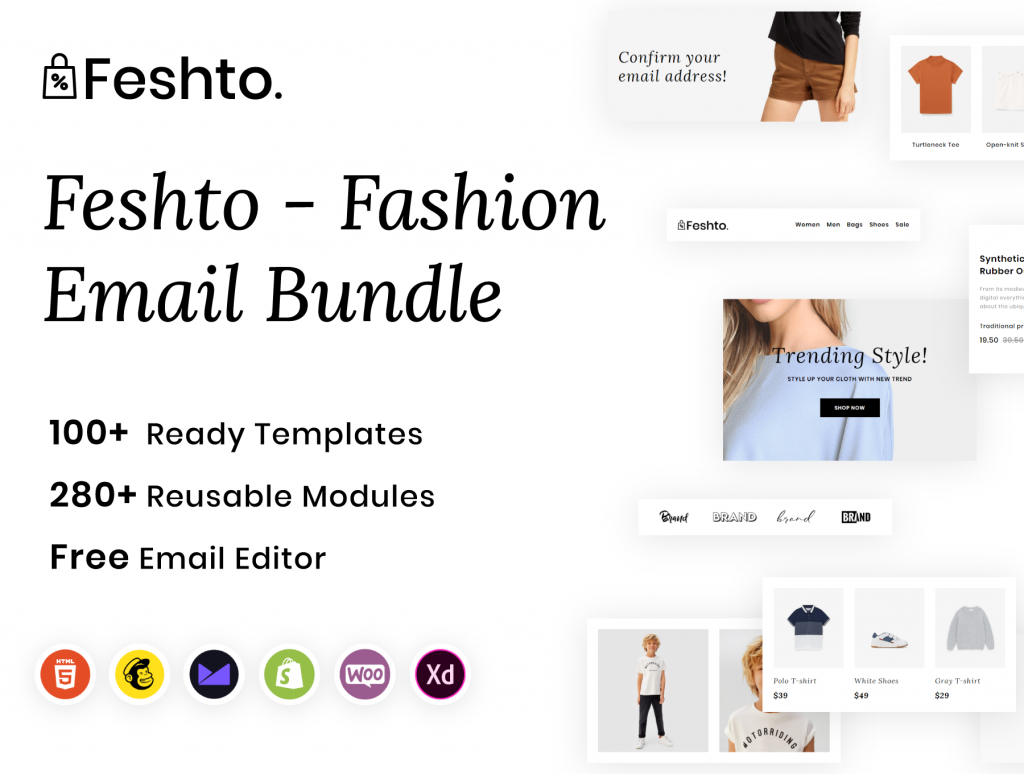 Sign up for our newsletters & get
10% discount promo code